Taiwan Office of UNION PATENT SERVICE CENTER was established in 1973. This Office specializes in handling patent and trademark matters in Taiwan. There are about 50 staff members, includingˇ@five patent attorneys in the Office.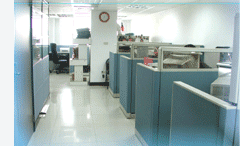 This Office is structured into three departments: Patent, Trademark and Administrative. The Patent Department has experienced patent engineers with technical backgrounds in electric, mechanical, civil and computer engineering along with specialists in electronics, bio-science, chemistry and pharmaceuticals. The Trademark Department is made up primarily of legal experts, paralegals with LLB and experienced trademark agents.
The clientele of this Office are from all over the world with the highest concentration from Japan, the United States and Europe. This Office is capable of corresponding in several languages including English, Chinese and Japanese as well as reading German and French. This firm represents overseas clients in Taiwan including many internationally well-known conglomerates, multinationals and privately-owned corporations.
This Office was accredited as one of Taiwan's top five patent firms by "Managing Intellectual Property" in 1998, 1999 and 2000.
The senior partner of this Office, Kingson Lai, is active in promoting the protection of intellectual property in Taiwan. He currently holds various important posts including the vice President of the Asian Patent Attorneys Association (APAA). He also served as the President of the Asian Patent Attorneys Association (APAA) of Taiwan Group, the only patent attorneys organization in Taiwan, from 1994 to 2000. Additionally he participates as a committee member of the IPR committee of the National Federation of Chinese Industries and World Federation of Sporting Goods Industry, as an adviser to Taiwan Sporting Goods Manufacturers Association and teaches a patent course as an adjunct lecturer at a private university.